Articles
The "PJ" Ram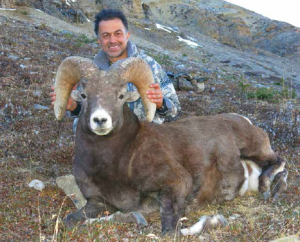 by Alexander Sharif – WildSheep Magazine
It was late June, 20C degrees outside and I was lying in bed with 40C degree fever when my dear wife Eneida came to my rescue with a teapot full of hot chamomile tea and asked, "Honey, how could you get sick in the Summer?"  Little did she know I had gotten my annual spell of ovine fever, also know as "Sheep Fever"!  Read more….
Razorback by Neil Thagard – Bowhunter Magazine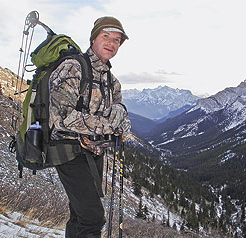 We had backpacked 6 1/2 hours to a spike camp, where my guide, Jonas Guinn, and I spent four days sitting in the bitter cold, looking through binoculars, when I finally got my first shot opportunity at a Rocky Mountain bighorn sheep. Aiming at the ram 35 yards away, I knew this was the culmination of my lifelong dream.  Read more….
Desert Sheep Hunting on Tiburon Island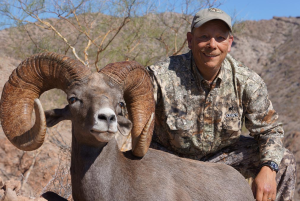 by Len Guldman – King's Camo
I returned from a wonderful Desert Sheep hunt on Tiburon Island, Sonora Mexico. I wanted to drop you a quick note regarding the hunt and to praise your great clothing which I used throughout the hunt.